BC at a Glance
Better Collective is the leading developer of educational platforms within the iGaming industry. Through our products, we aim to make sports betting and gambling entertaining, transparent and fair for the global network of online bettors.
Vision and Mission
Our vision at Better Collective is to empower iGamers through transparency and technology. Transparency is a core value of Better Collective, and it is integral to every process we undertake.
Better Collective's vision is to empower iGamers –
by leading the way in transparency and technology
Our Mission is to make sports betting and gambling entertaining, transparent and fair. We want to make sure that our users are better suited for navigating the iGaming world by visiting a Better Collective website before registering an account with a sports betting or gambling operator.
Transparency is central in our approach to educate our users from an all-encompassing and objective perspective. We give them honest and clear information that will help them place the bets that are best for their own personal preferences.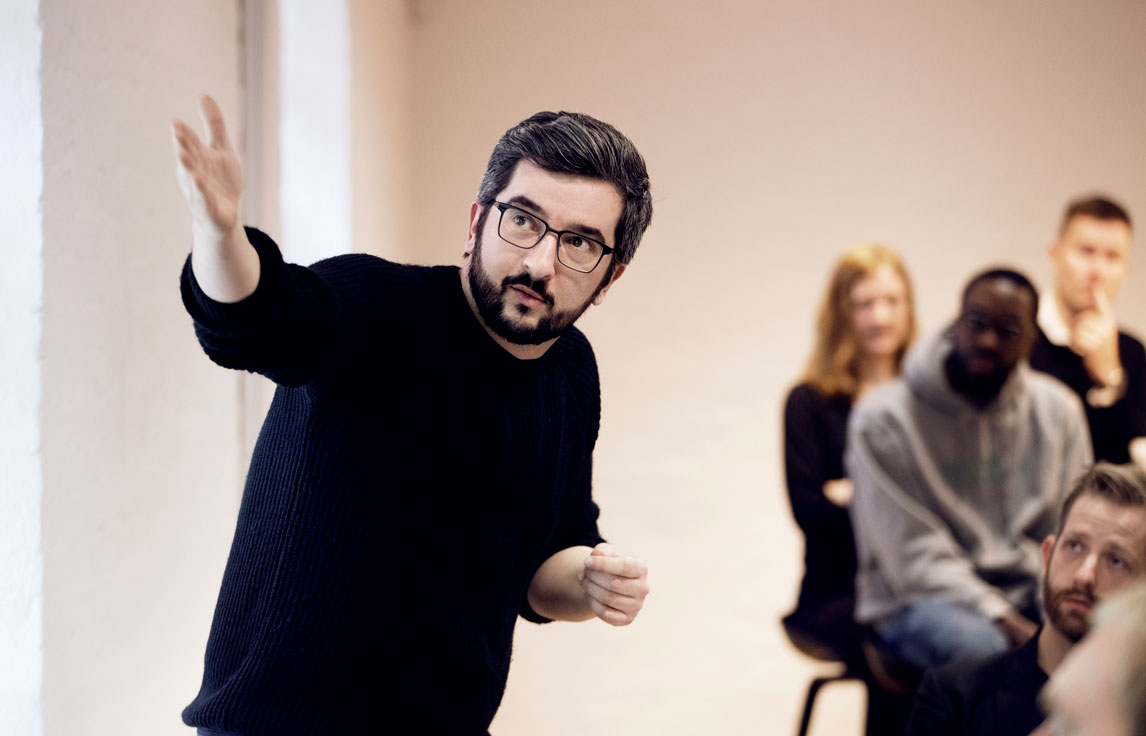 What transparency means for our products
bettingexpert.com is a third party tipster platform where we reward the best tipsters based on their positive performance. By letting them interact and compete in our closed sandbox, their tips are not influenced by any external incentives from bookmakers and other personal agendas.
SmartBets uses SmartFacts that is based on data driven algorithms that show real sports trends, and how those trends relate to valuable bets. It also openly presents the percentage payout of every bookmaker, so each user knows how much commission bookmakers take from their actual winnings.
BetBehind is the only automated betting platform that is supported by a proven community of tipsters. BetBehind utilises bettingexpert.com's objective and transparent performance algorithms, ensuring that when it claims "top tipsters"—the claim is supported by the stats.
What transparency means for our customers
A Nielsen study of the German sports betting market revealed that transparency and trustworthiness were both key drivers, but currently also lacking elements, for users selecting bookmakers. Our transparent approach fulfils this user need.
Market & Partners
Our products provide leading online bookmakers and casinos with targeted user acquisition and increased user engagement and retention. Our partners include companies such as bet365, Coral, Matchbook, Unibet, and many others.








Business Model
The majority of our revenue is generated through affiliate marketing. This allows us to give our products away for free, and thus enriches the online betting and casino experience for as many users as possible.
Affiliate Model
The basic affiliate model is very common in the digital marketplace. Fundamentally, it facilitates single affiliate journeys, where a user arrives at the affiliate platform, activates the affiliate link, and signs up with the end partner – earning the affiliate commission in the process.
Better Collective's Affiliate Approach
Since Better Collective's technically superior platforms are built around our users and their unique preferences, Better Collective products become a part of our users' day to day betting experience. Our approach differs from the standard model as it invites individual users to come back to our platforms—facilitating multiple affiliate journeys per single user, allowing us to increase both the retention rates on our platforms, and leads to our partners.
Corporate responsibility
Better Collective's mission is to make online sports betting and gambling entertaining, transparent and fair. Being a prominent affiliate in the iGaming industry, we recognise our responsibility and we are aware of the impact we have on the global iGaming industry, the rest of society and Better Collective's other stakeholders. We want to use our position to influence and support responsible gambling for the benefit of our users and partners. Our strategy and approach are based on our core values and a clear objective not to facilitate irresponsible gambling behaviour, money laundering, and the like.
Download CSR report
Responsible Gambling
Better Collective acknowledges that some individuals are susceptible to gambling addiction. All of our products promote responsible gambling and provide further educational content on preventing gambling addiction and underage iGaming.
Promoting Responsible Gambling
At Better Collective, we want to make sure that our users' iGaming experiences remain as a form of fun and entertainment. That is why we strongly endorse responsible gambling. This entails making sure that our users are aware of the legal gambling age in the areas they operate, and are aware of possible negative effects of gambling that could lead to addiction, and how to prevent these effects.
Fighting Gambling Addiction
To prevent potential users from succumbing to addiction, all of our products promote Responsible Gaming. For users who have moved into an unhealthy relationship with gambling, or feel that they are developing symptoms of Gambling Addiction, we provide extensive content on how to recognise the problems of addiction, how to prevent them, and who to contact for any support they need.
Facts & Figures
Better Collective was founded in 2004 by Jesper Søgaard, CEO and Christian Kirk Rasmussen, COO. Better Collective is a Danish-Based company that over the years has been expanding extensively. Today Better Collective has a staff of 417 employees and offices in Copenhagen, Fort Lauderdale, Krakow, Łódź, London, Nashville, New York, Niš, Paris, Stockholm, Stoke-on-Trent, Thessaloniki and Vienna.
30+
Languages across our sites
570K
thousand+ Users on bettingexpert
16
acquisitions since 2017
Better Collective History
Better Collective has experienced a rich history since it was founded in 2004. Below you can see a few highlighted milestones, as well as the impact those moments had on the future of our organisation.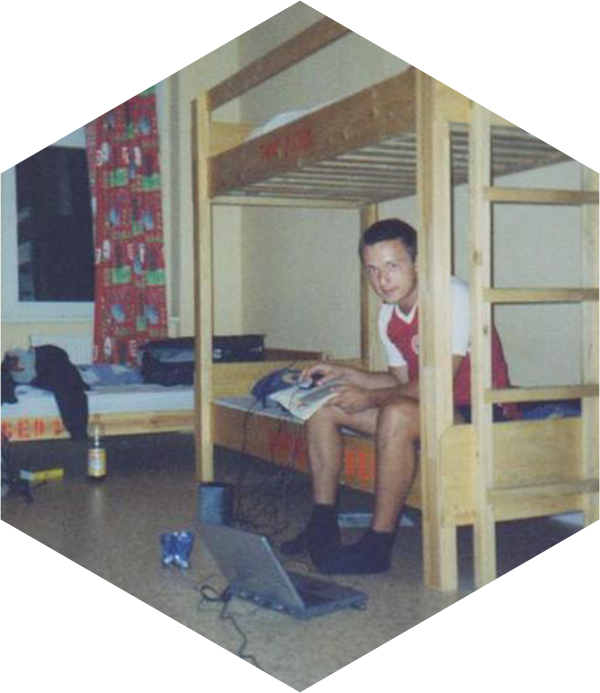 2004
Better Collective A/S is Founded
After finding success with their first website in 2002, CasinoVerdiener, Jesper Søgaard and Christian Kirk Rasmussen register Better Collective A/S. This is the marking of the two making serious moves towards creating an organisation built upon products and websites that deliver educational tools and content for iGamers to get the most value out of their bets.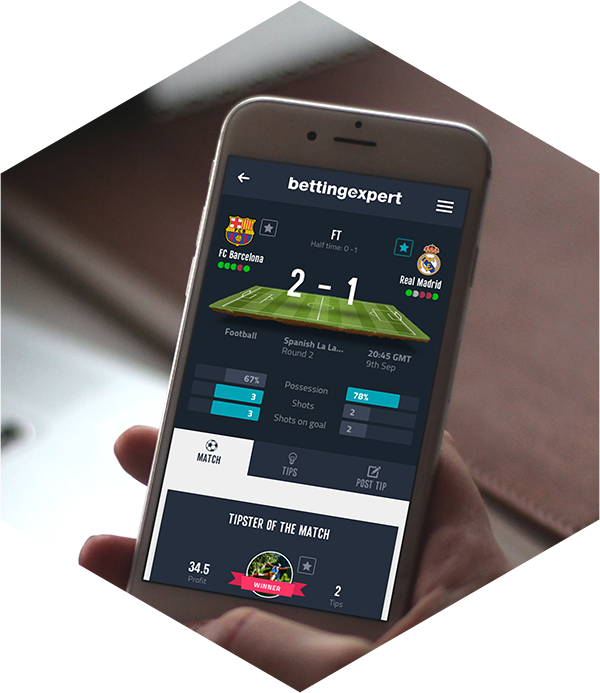 2006
bettingexpert.com is bought
Taking ownership of bettingexpert.com is a big moment in Better Collective history. As a semi-established platform, the early version of bettingexpert.com was primed to be expanded upon. The site quickly became Better Collective's flagship product and, to this day, remains the biggest social network for sports betting tipsters across the globe.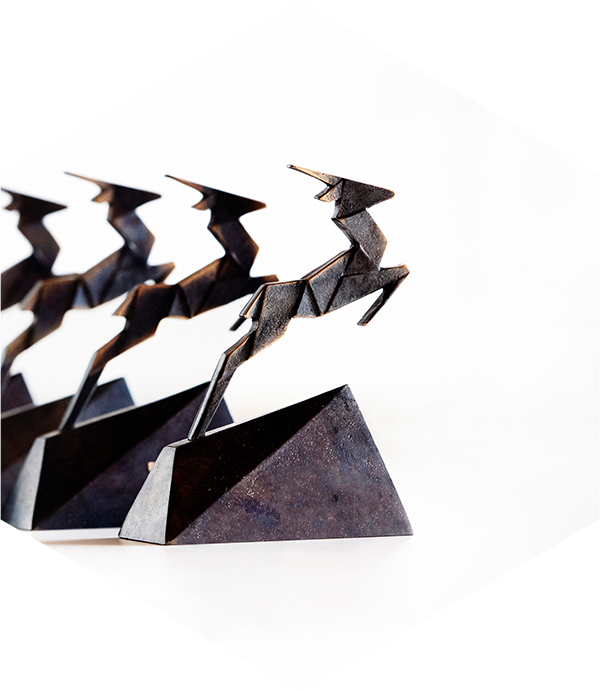 2011
First Gazelle
A company objectively earns a Gazelle when it has doubled its turnover over a four year period. The awarding of the first Gazelle became the beginning of a growth era, with Better Collective going on to win the ninth consecutive Gazelle award in 2019. This also earns Better Collective the title as Supergazelle – a title awarded to a company that earns 5 consecutive Gazelles.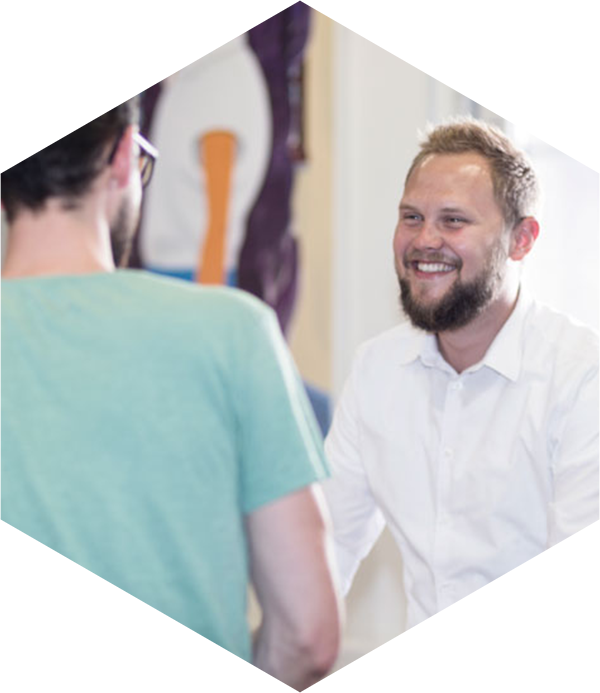 2013
English becomes the official office language (from Danish)
Being founded by two Danes, and having headquarters in Copenhagen, the shift to English as the official office language marked the first steps in executing a global vision. Better Collective now proudly has employees from 25+ countries and our products support 30+ languages.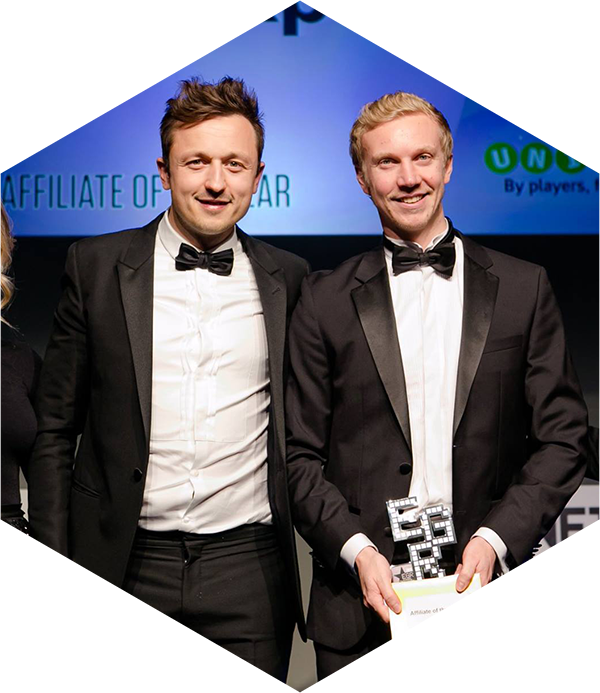 2015
EGR Affiliate of the Year
The title of EGR Affiliate of the Year became the first industry award recognising the impact Better Collective was making in the world of iGaming. Since this first award, we've continued to be recognised by the industry for our efforts as a creator of innovative products, work as a Casino and Sports Affiliate, and impact on the Nordic market.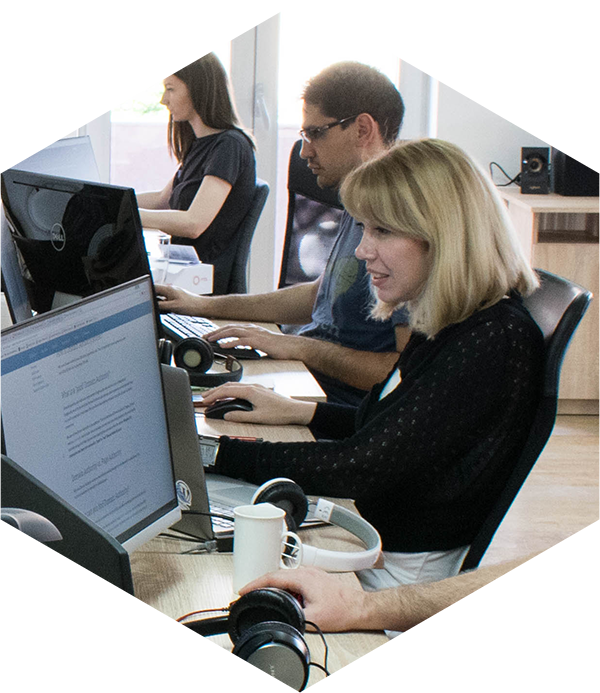 2016
Establishment of BC Niš
2016 was the first year that Better Collective physically moved beyond its Danish borders and established an office in Niš, Serbia. Since the first move abroad, Better Collective has opened up new offices around the world, and now has locations in Fort Lauderdale, Krakow, Łódź, London, Nashville, New York, Paris, Stockholm, Stoke-on-Trent, Thessaloniki and Vienna.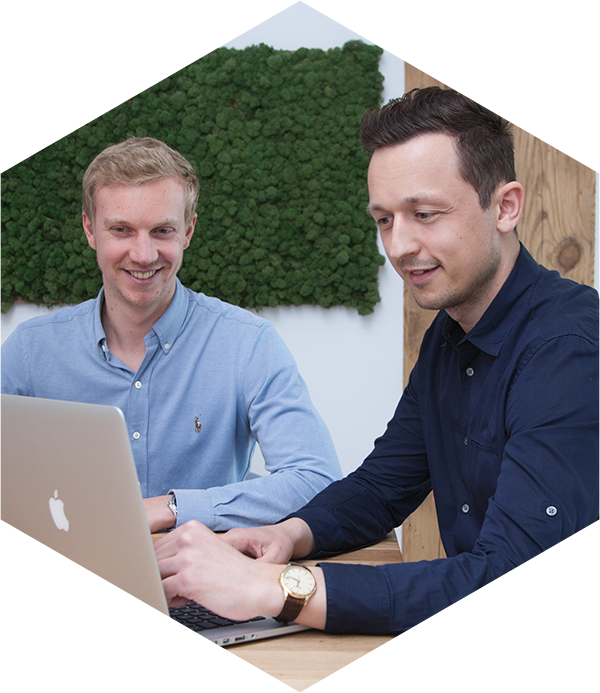 2017
Implementation of our M&A Strategy
Since being founded in 2004, Better Collective has seen the iGaming Affiliate industry begin to mature. In 2017, Better Collective was a key player in the consolidation of the industry through our M&A strategy, which has resulted in numerous successful M&A deals completed by Better Collective.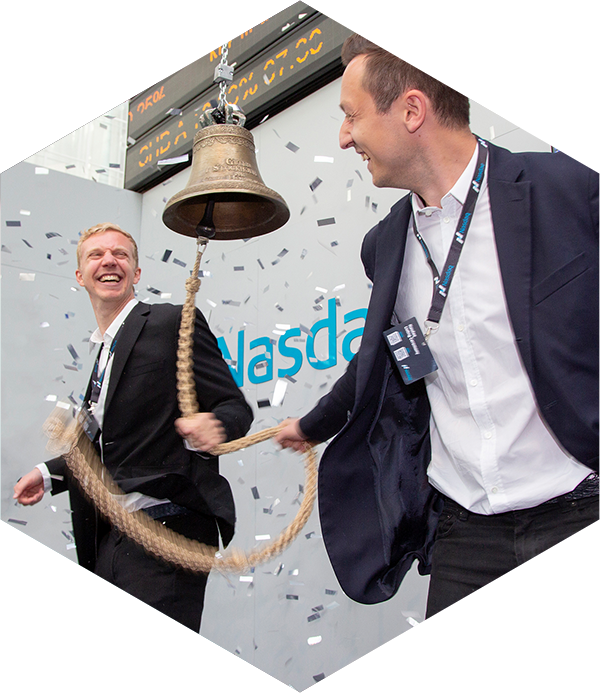 2018
Listing on Nasdaq Stockholm
Better Collective goes public on the Swedish Stock Exchange – the hub for listed iGaming companies in Europe. We are proud to say that we were the first iGaming company to get a Main Market listing without any external investment.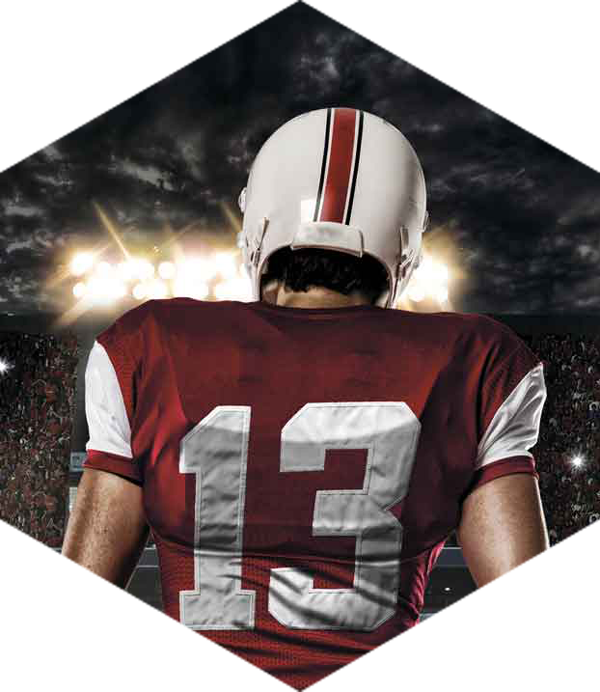 2019
Getting feet on the ground in the US
The repeal of PASPA in 2018, which made the regulation of sports betting a state matter, Better Collective begins investing even more in the US market. 2019 marks the year when we get feet on the ground with an office in New York City. In addition, we acquire multiple US mega brands securing us a leading position in the market, and additional offices and teammates in Tennessee and Florida.
Awards and Recognition
At Better Collective, we are recognised for our efforts in a variety of areas - both within and outside of the iGaming Industry.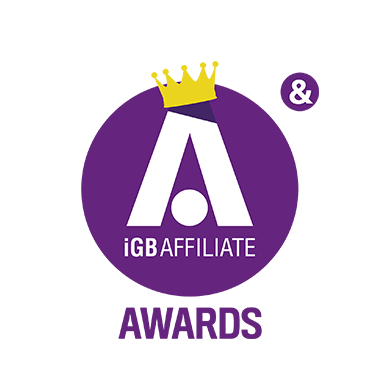 iGB Affiliate Awards: Best Affiliate Website: Sports Betting 2020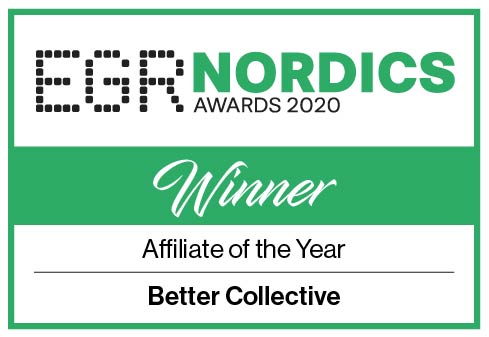 EGR Nordics Awards: Affiliate of the Year 2020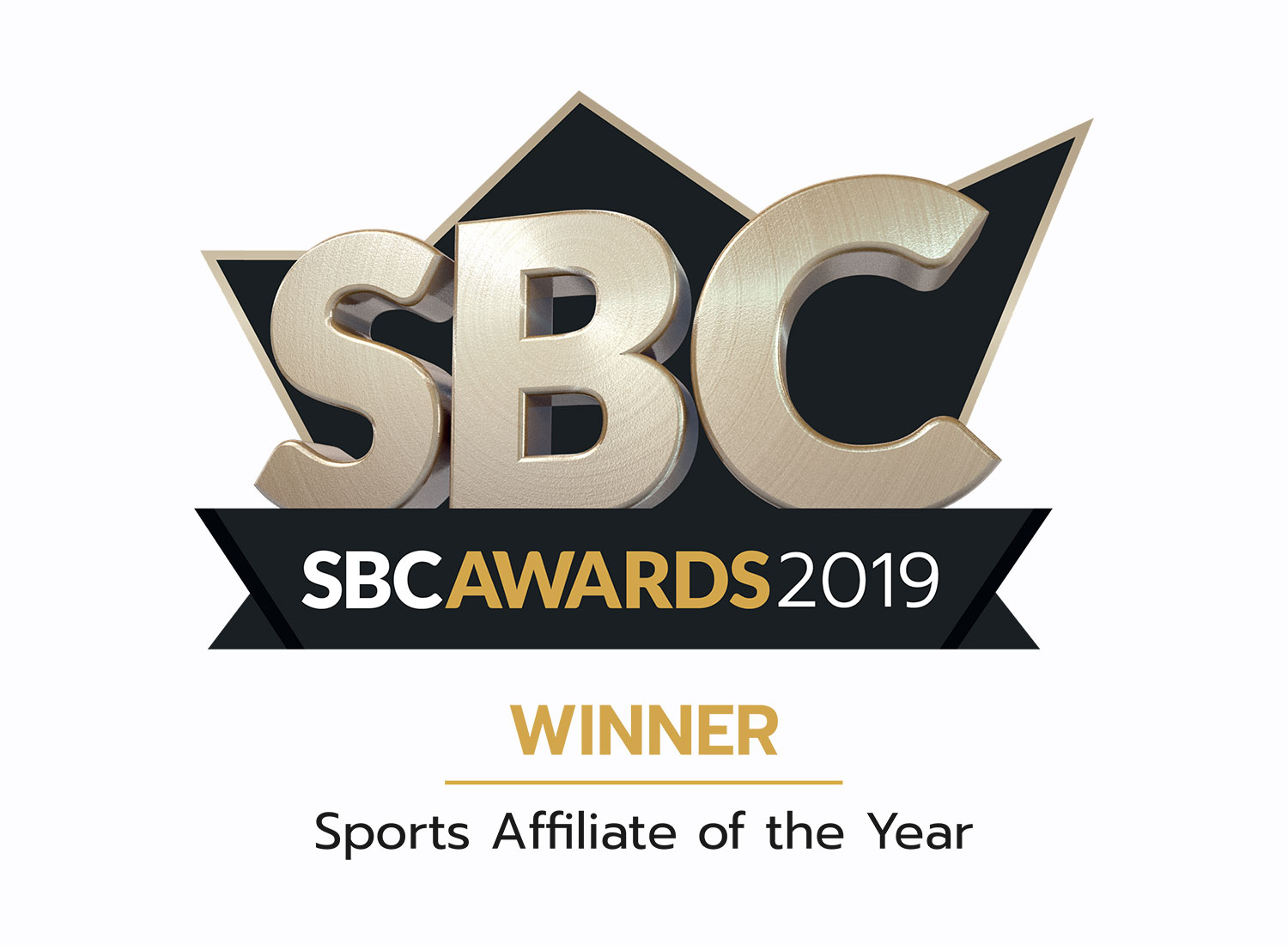 SBC Awards: Sports Affiliate of the Year 2019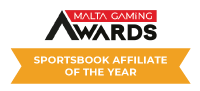 Malta Gaming Awards: Sportsbook Affiliate of the Year 2019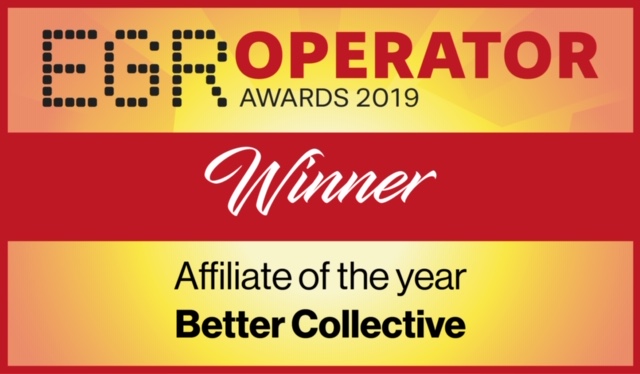 EGR Operator Awards: Affiliate of the Year 2019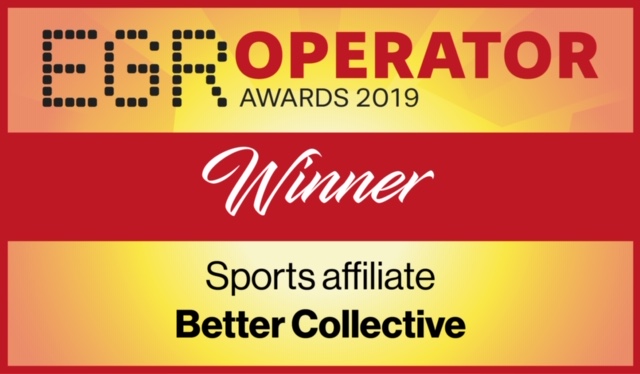 EGR Operator Awards: Sports Affiliate 2019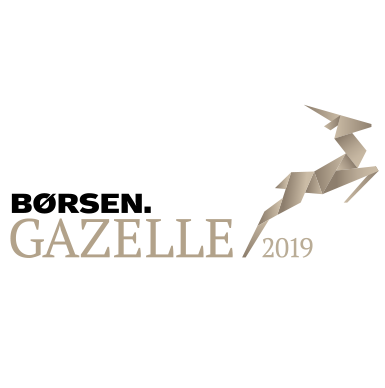 9 straight Børsen Gazelle Growth Awards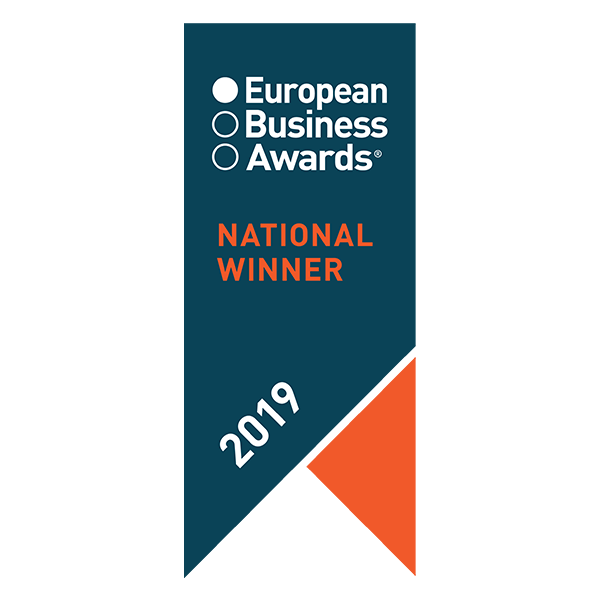 European Business Awards: National Winner 2019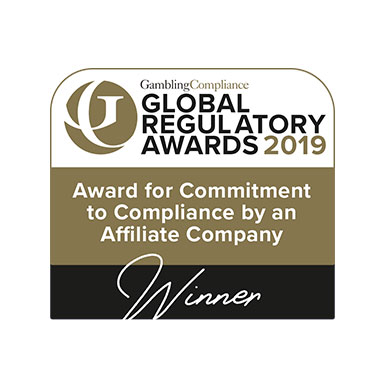 Global Regulatory Awards: Commitment to Compliance by an Affiliate Company 2019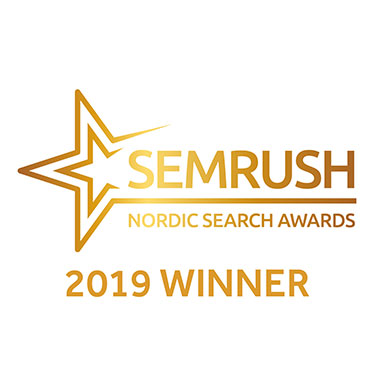 SEMrush Nordic Search Awards: Best In-House Team 2019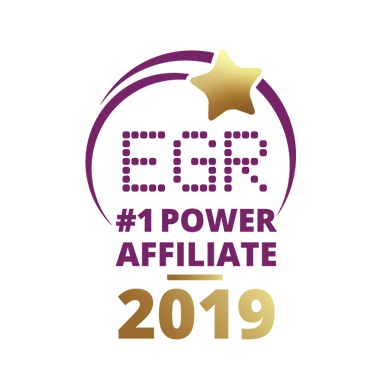 EGR Power Affiliate List: #1 Power Affiliate 2019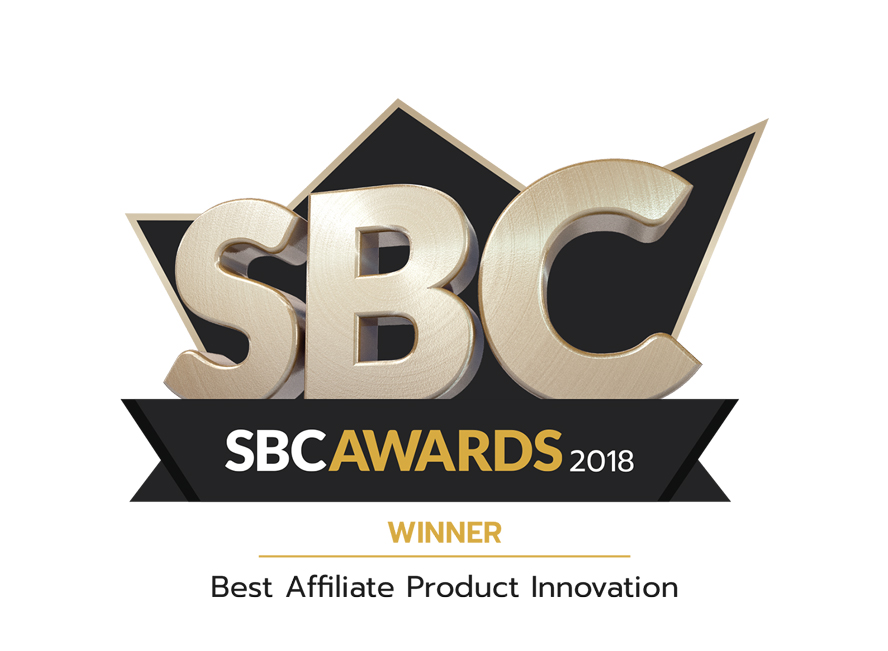 SBC Awards: Best Affiliate Product Innovation 2018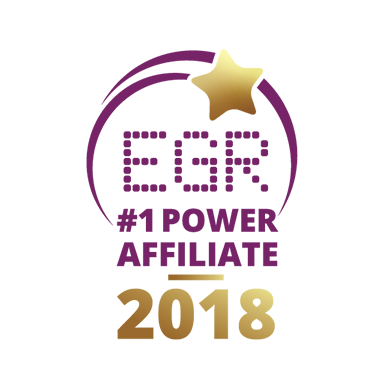 EGR Power Affiliate List: #1 Power Affiliate 2018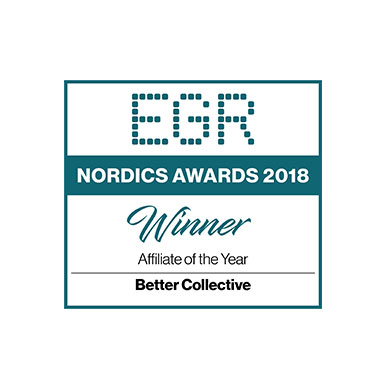 EGR Nordics Awards: Affiliate of the Year 2018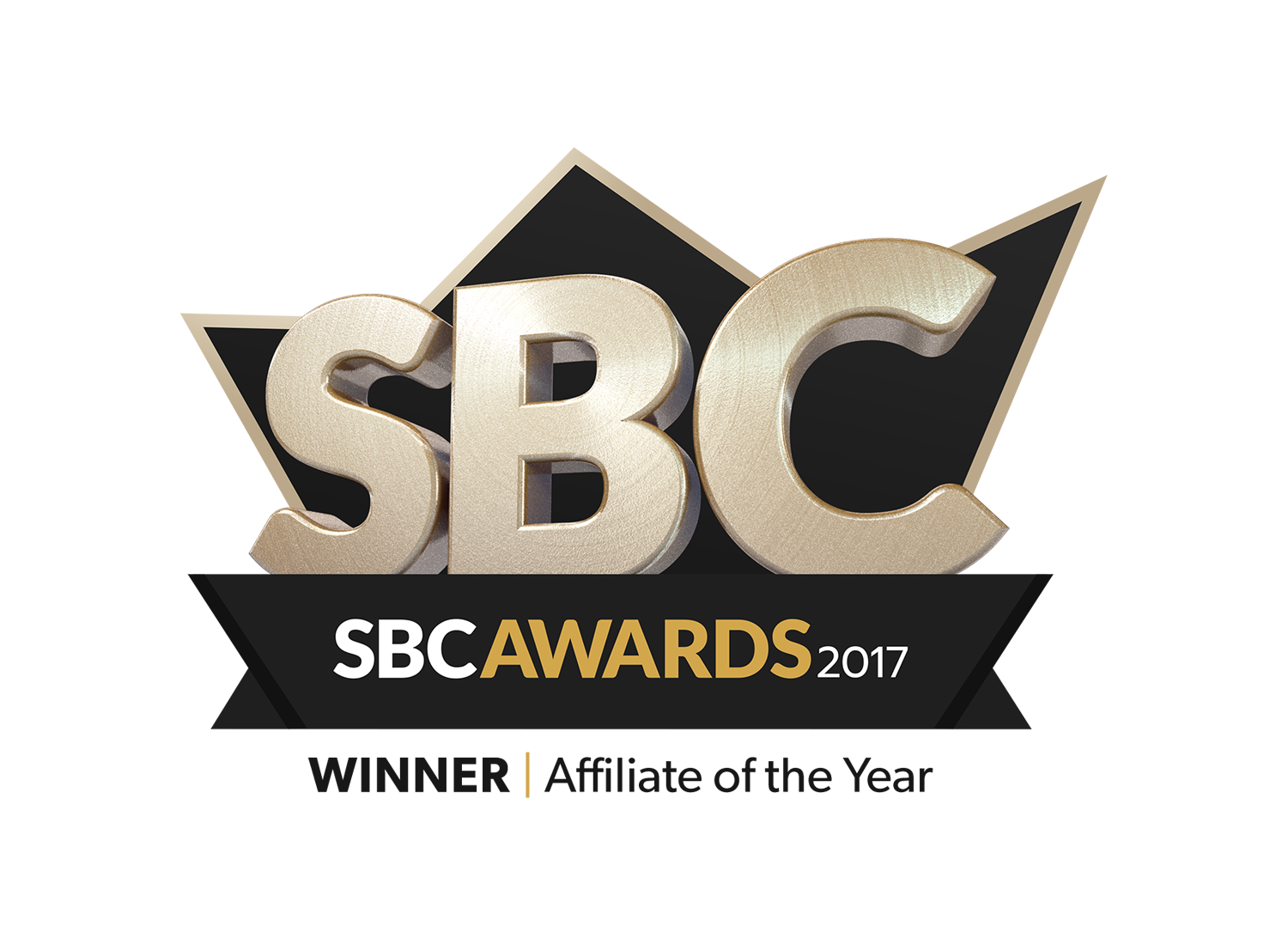 SBC Awards: Affiliate of the Year 2017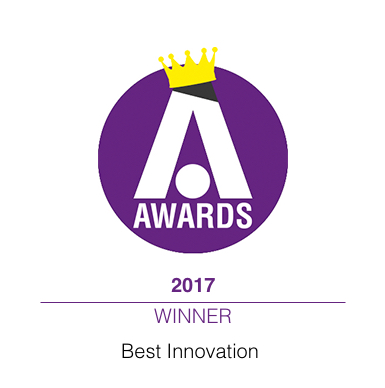 iGB Affiliate Awards: Best Innovation 2017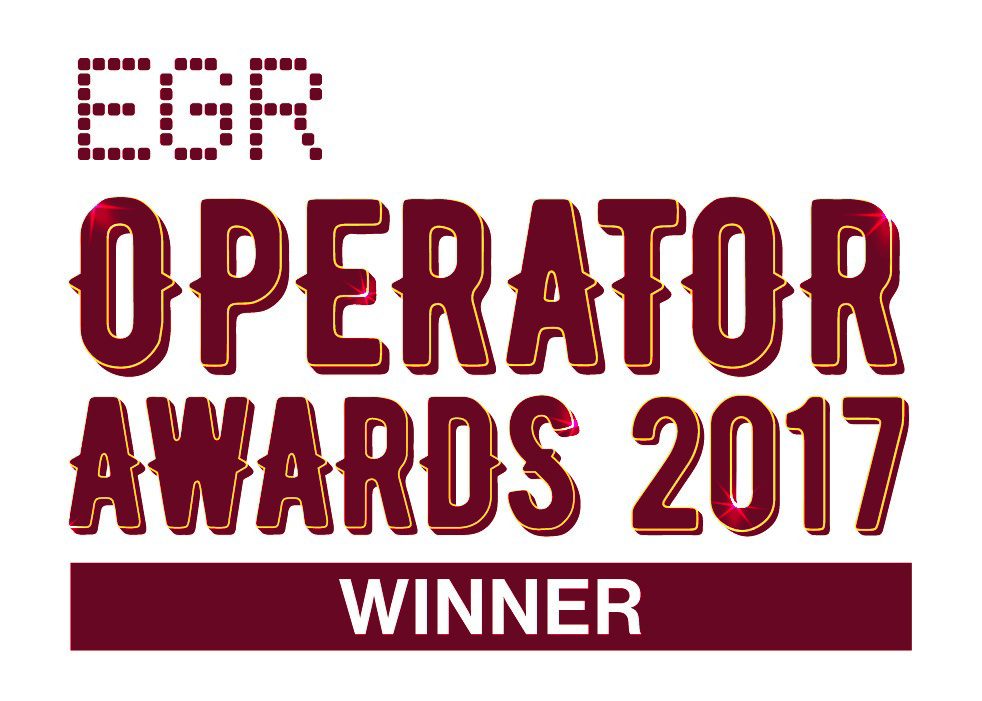 EGR Operator Awards: Casino Affiliate of the Year 2017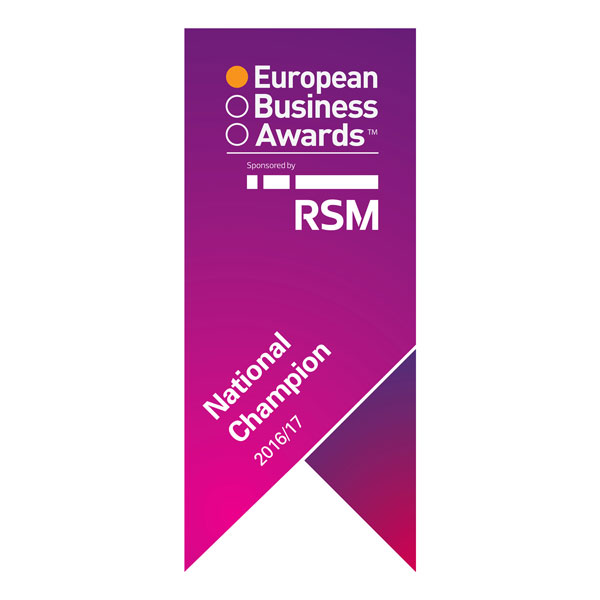 European Business Awards: National Champion 2016/2017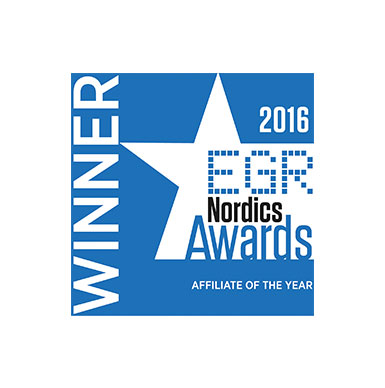 EGR Nordics Awards: Affiliate of the Year 2016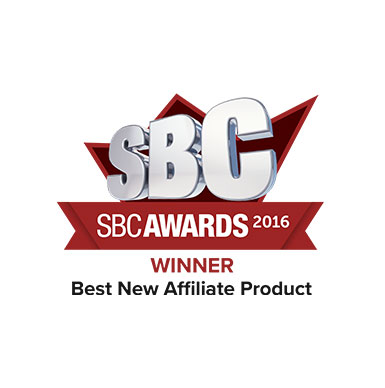 SBC Awards: Best New Affiliate Product 2016
EGR Operator Awards: Affiliate of the Year 2015