Esports
Better Collective works to excite sports fans and the way they engage with their favourite esport by fostering vibrant fan communities worldwide.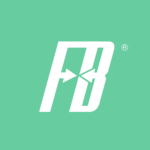 FUTBIN
The largest esoccer brand with a dedicated player base and insights into the game of Ultimate Team
Unlock esoccer excellence with FUTBIN
With 50 million monthly visits on its website and three million daily active users on its proprietary app, FUTBIN is the leading esport brand related to esoccer games. As a championed community FUTBIN provides a major player base with important guides, squad builders and reliable insights into the game of "Ultimate Team" (UT) in EA Sports FC (previously FIFA).

HLTV
The ultimate hub for CS:GO related news, insights and world rankings
The world's largest community for CS:GO
HLTV.org is the leading community for the esport Counter-Strike:Global Offensive (CS:GO), and provides comprehensive coverage of CS:GO tournaments, matches, player rankings, statistics, and news updates. HLTV is widely recognized and respected within the esport community as the source of information and analysis within CS:GO and is behind the official CS:GO World ranking and hosts the yearly CS:GO award show celebrating the world's best players and teams.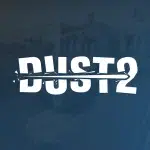 Dust2
Unmatched CS:GO brand running multiple national communities
Localized CS:GO news and statistics for players and fans alike
Where HLTV is a global community, Dust2 is a national community tailored with local twists for specific markets. Dust2 is currently rolled out in Denmark, Brazil, India and the US. The community provides news and interviews with live scores on CS:GO matches and hosts the yearly Dust2 masters tournament gathering the winners of the local tournaments.