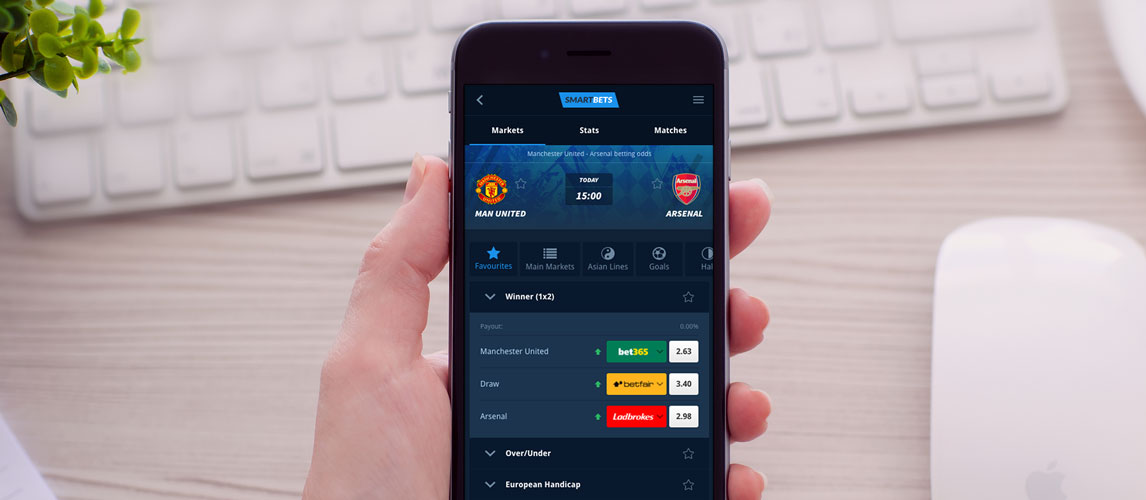 Italian Language Version of SmartBets Goes Live
bettingexpert expands its online tool to give greater personalisation to even more punters
bettingexpert.com, the world's biggest social network for sports betting, has expanded its award-winning customisable odds comparison site, SmartBets, with an Italian language version.
The Italian launch is the latest of a series of expansions for SmartBets, who announced a German version in December. Other new language versions are planned to be released in the coming few months.
The latest version of SmartBets follows in the footsteps of its English counterpart, with a customisable SmartFeed that allows users to create a tailored dashboard based around their favourite teams, leagues, betting markets and operators, ensuring they'll easily find the best bets relevant to them.
SmartBet's SmartFeed is the first of its kind in the industry, allowing for a continuous source of valuable odds that are personalised for punters. Beyond offering the best odds, the SmartFeed also includes Smart Stats, which highlight a team's performance history in various markets. The goal of SmartBets is to provide its users with the best odds, as well as the most information, so that punters can feel confident in their selections.
SmartBets, which was launched last June, has already gained critical acclaim, being named Best New Affiliate Product in the SBC Awards, as well as Best Innovation at the 2017 iGB Affiliate Awards. Thanks to bettingexpert's innovative one-click betting integration, users are also able to place bets instantly with major operators, including Ladbrokes.
Henrik Lykkesteen, Chief Commercial Officer for Better Collective, said: "The release of the Italian version of SmartBets is just the latest in a list of expansions we have planned, and shows our commitment to our growing audience in Italy.
"It is an exciting time for the website, and with more more releases on the way this year, as well as the simple-to-use interface and innovative features, we feel SmartBets is the ultimate comparison tool."
Key features of SmartBets, the trailblazing odds comparison site optimised for desktop and mobile, include:
PERSONALISED COMPARISONS – the ability to create a unique profile to prioritise odds based on a punter's favourite teams, leagues, betting markets and operators
SMART FEED – a never ending feed of valuable odds and stats that are based on the preferences of the user
ONE-CLICK BETTING – Better Collective's pioneering integration making it easy for punters to turn their tips into bets at the click of a button
LIVE UPDATES – Once a bet has been placed, punters can keep up-to-date via the Live Game Cast on their dashboard and can receive match notifications straight to their mobile
ACCA GENERATOR – SmartBets' unique service offering personalised Acca suggestions including a smart trio of odds, riskier selections and longshots with higher rewards
EXCLUSIVE BLOG CONTENT – Bets and predictions from bettingexpert's top tipsters, including England legend and bettingexpert ambassador Chris Waddle
SYNC WITH BETTINGEXPERT – Just one account is needed to access the best in tipping, odds and in-play from SmartBets, bettingexpert.com and bettingexpert LIVE
USER SUPPORT – Punters can access the Live Chat option for assistance in maximising their bets or for answers to their questions, making the process even more transparent