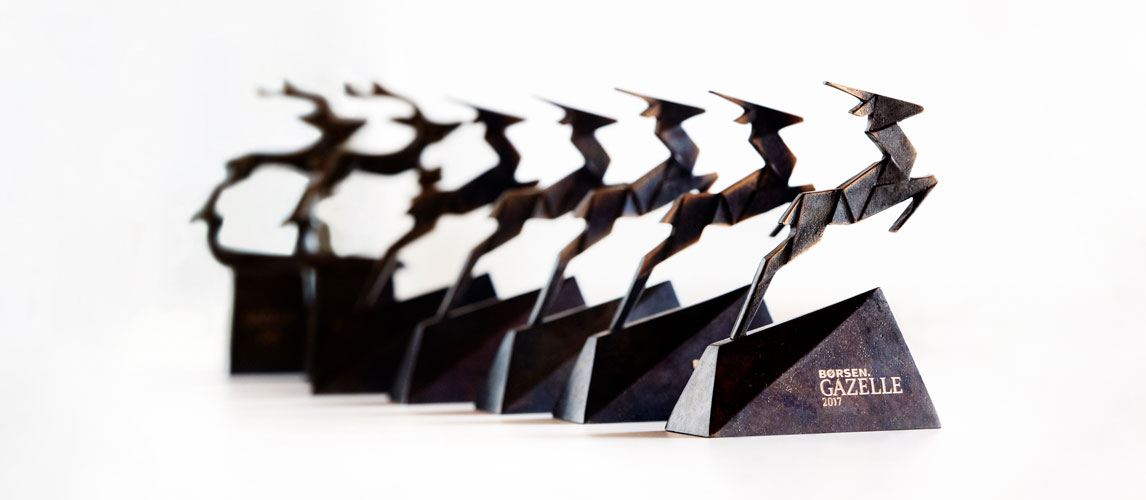 Better Collective Picks Up its 7th Consecutive Gazelle Growth Award
Better Collective secure seventh consecutive Børsen Gazelle award for financial growth.
November 15th, 2017 – Better Collective, the world's leading developer of digital platforms for bookmaker information, iGaming communities, and betting tips, secured their 7th consecutive Børsen Gazelle award that celebrates financial growth. This incredible feat puts Better Collective into an elite group of a very small handful of Danish companies that have been around since the inception of the Gazelle award.
Børsen's national Gazelle Awards recognise businesses who've shown growth for at least four straight years, and Better Collective is now one of the most prolific winners, with titles in every year since 2011.
This also marks the third consecutive year of Better Collective of holding the title of "Super Gazelle," which is a company that has won the award for 5 consecutive years.
Jesper Søgaard, Founder and CEO of Better Collective: "I am so proud that we as a collective have been able to keep this incredible growth going—and receiving this award is a tangible symbol of our achievements.
"For the past 7 years, every time we are bestowed with this honour it makes us thankful, and truly motivates us to go further. There will come a point where this type of growth is not feasible as our company expands and our market matures—but that doesn't deter us from trying to keep the streak going."