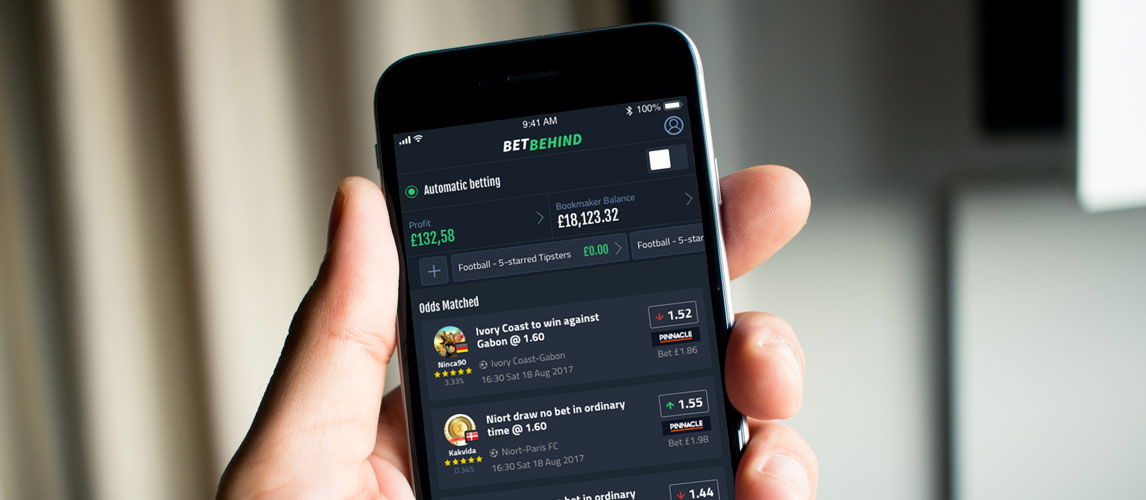 BetBehind Becomes Latest Flagship in BC Product Portfolio
Better Collective has unveiled its latest flagship product, BetBehind – the first auto-betting platform that allows users to instantly back the best tipsters from the extensive community of international tipsters on bettingexpert.com.
BetBehind was created using top-of-the-range innovations, not only from the sports betting world, but from elements used in the financial world of automatic trading. With this new approach as inspiration, BetBehind caters to a different kind of punter—not the ones who derive entertainment in the form of single bets on matches, but rather the punter who finds entertainment in watching their yields grow in a manner that can only be achieved through mass betting.
As of today, users can request access to BetBehind and start automatically backing the best tipsters and maximising their betting experience. The beauty of automatic bet placement through BetBehind is the ability to follow tipsters like Carlooo, who since July has a positive yield of 17.7% thanks to his approximately 1,400 tips—a difficult record to match if a user had to manually back every tip.
Although the concept of automatic betting is not entirely new, BetBehind is layered with new innovative factors that revolutionizes the product space. Furthermore, BetBehind already leads the auto-betting landscape because it is powered by the bettingexpert.com community. No other product has access to such a large group of expert tipsters with diverse global knowledge. Plus, BetBehind utilises bettingexpert.com's performance algorithms, ensuring that when it claims "top tipsters"—the claim is supported by the stats.
Key Features:
Direct Bet feature with selected partners
Follow bets in-play to see if they are winning or losing
Personalisation through filters for sports, leagues, tipsters, and more
Stake Management options using proven strategies (like the Kelly Criterion)
Detailed track record of betting performance
Jesper Søgaard, Founder and CEO of Better Collective: "BetBehind serves as a complementary product to the rest of our flagship suite. When seen on a spectrum, bettingexpert.com lies on the left, where users can review all tips and confirm their own sports passions with a community of peers. In the centre is SmartBets—made for sports passionate people looking for statistical support and advice on where to get the most value from the bookmakers. BetBehind now lies on the right end—appealing less to users seeking to fulfil sport passions and more to those putting their trust in numbers. For these users, entertainment is not about sports, it's in the act of successful sports betting
"The launch of BetBehind goes to show we're continuing to think outside the box at Better Collective, and we're proud to present it in our flagship portfolio."